Skip to product information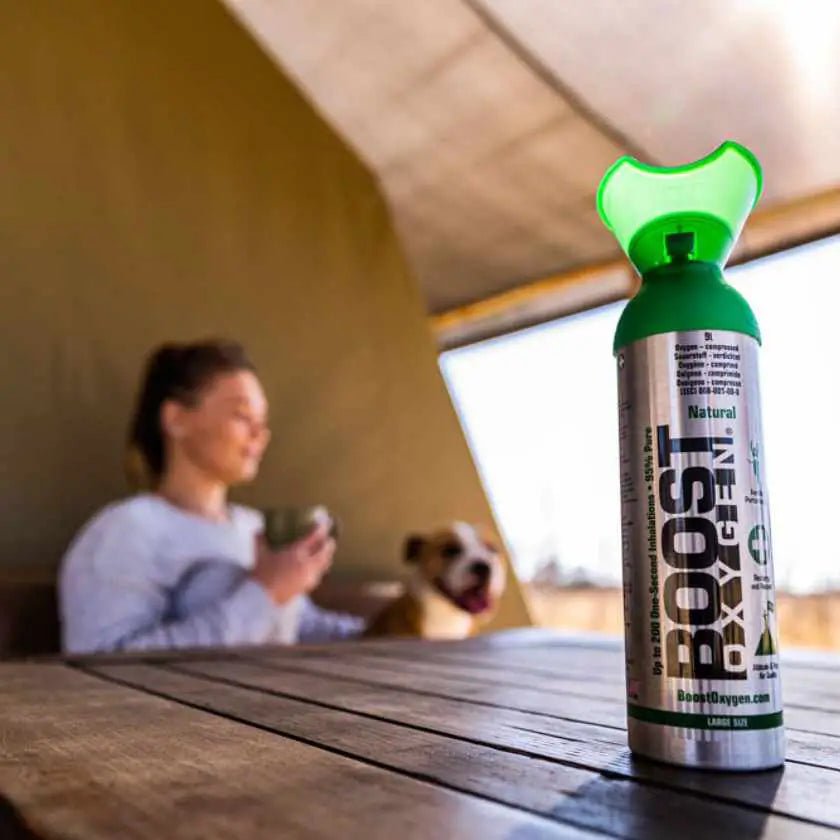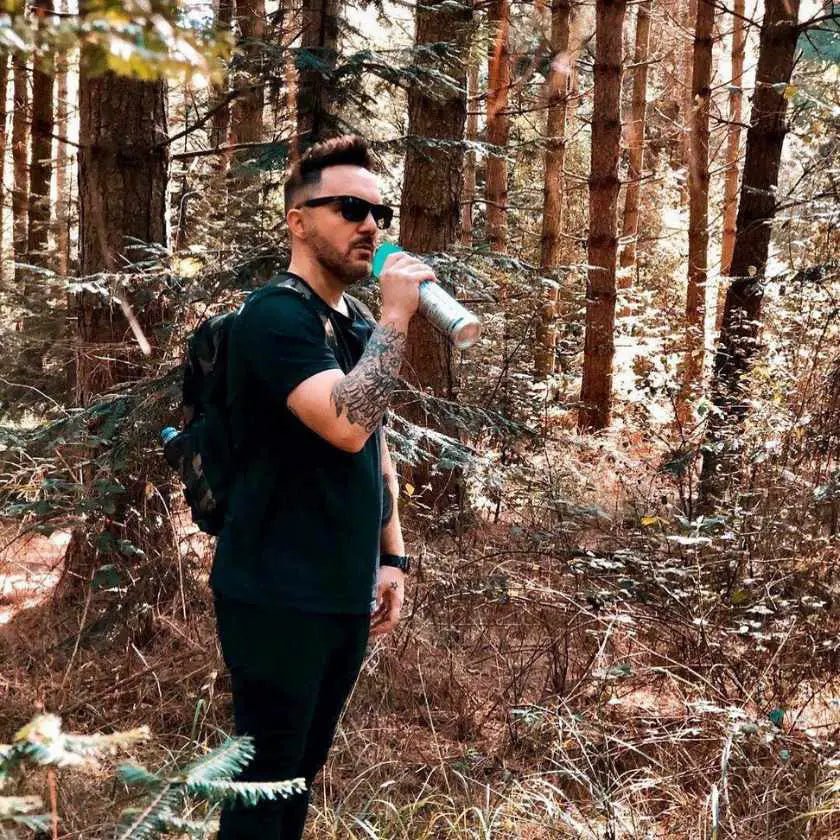 Boost Natural - 95% Pure Oxygen Can 10L Up To 200 Uses
Sale price
£22.00
Regular price
Tax included.
Boost natural 10 liter oxygen can of pure O2
Boost natural's 95% pure oxygen in a 10L can helps your body breathe freely, combat colds and flu, and rejuvenate your lungs. The natural flavour ensures you enjoy a pleasant experience. Enjoy the benefits of oxygen without the worry of impurities.
Boost natural lets you breathe easy with a burst of 95% pure oxygen. Whether you need a quick energy boost at the gym, relief from headaches, or even skin repair, this multi-purpose oxygen will leave you feeling refreshed and renewed! 
The 95% pure oxygen in a can that'll give tired hikers, runners, and walkers a much-needed energetic pick-me-up! Bring this lightweight 10L canister along with you and, when breathlessness gets you down, just boost your life and lungs without breaking a sweat!
HOW TO BOOST OXYGEN:
Remove plastic wrapping.
Position cup over mouth with finger on trigger.
Press the trigger gently to regulate the oxygen flow to suit your needs and breathe (Recommended 1 second bursts).
Take a deep breath in, allowing oxygen to enter lungs. 
Boost Oxygen is the leading manufacturer of portable, light weight, 95% pure canned oxygen. It is all natural and available in pure form or with essential oil aromas– Menthol-Eucalyptus, Peppermint, and Pink Grapefruit. Founded in 2007, Boost Oxygen is currently the best selling and most trusted supplemental oxygen brand in the world. It is a natural solution to the negative effects of low oxygen levels such as low energy, a lack of concentration and exhaustion. A few deep breaths of Boost Oxygen helps you stay at your best! Air quality is a growing concern, linked to many health issues. With Boost Oxygen you can take control and breathe deeply and safely.
Boost Oxygen is the market leader in its field; delivering supplemental portable oxygen with an array of active ingredients. Essential oil aromas have been added to enhance the experience and process of oxygen absorption, leaving you feeling, and looking, revitalised. Boost Oxygen has been reported by young and old alike as the natural health and well-being aid. Many Boost Oxygen users experience increased concentration because of an improved oxygen supply to the brain, and find that breathing Boost Oxygen helps them to relax and reduce their stress levels. Using supplemental portable oxygen also supports and boosts the immune system.
More oxygen means more energy! Stress is a common contributor to fatigue and decreases the ability to absorb oxygen into the blood, resulting in diminished oxygen to the tissues. Breathing Boost Oxygen will oxygenate tissues, restoring what has been depleted through exhaustion.
The brain requires about 20 percent of your body's total oxygen– and even more when your brain is in 'overdrive'! Research carried out at the Human Cognitive Neuroscience unit at the University of Northumbria, shows that cognitive performance can be greatly improved by inhaling pure oxygen. Breathing pure oxygen for only a few minutes can increase mental performance when attempting more demanding tasks. It literally adds fuel to the fire! According to Dr. Mark Moss, 'Breathing in pure oxygen for a few minutes increases the blood's oxygen saturation from about 98-99 per cent (in normal air) to 100 per cent, allowing us to make energy more efficiently, and perform some tasks better.'
When some people first hear about our product, they ask if it is "canned air". Boost Oxygen is 95% pure oxygen. Fact: The air you normally breathe contains only 21% oxygen. The majority is 78% useless nitrogen. Your body needs oxygen to create energy to power your brain, cells, tissues and organs. Supplemental oxygen simply helps you feel better in many ways. It also helps with recovery, performance and shortness of breath for athletes and senior citizens. 
Our canisters have been tested by laboratories for their pure oxygen content. Atlantic Analytical Laboratory, the number-one expert gas analysis laboratory in the northeast United States for nearly 50 years, reports our product contains 95.32% pure oxygen. CLICK HERE TO READ THEIR REPORT ON OUR PRODUCT.
A report was recently published using Boost Oxygen to study the effects of supplemental oxygen with increased athletic performance and recovery rates. We are happy to share the positive results with our followers and customers!
From the study abstract:
"The administration of concentrated oxygen during exercise has continuously been questioned on its affiliation with increased athletic performance and recovery rates. To assess the validity of these statements, three untrained individuals performed two separate trials of steady-state exercise for 15 minutes in a cohort study. During the independent trial, a 2-liter pocket sized Boost Oxygen canister supplement containing 95% concentrated O2 was self-administered by the subjects commencing their exercise. The study's findings suggest that concentrated O2 supplements can increase VO2 kinetics, resulting in a decreased time to attain steady-state VO2. Furthermore, supplemental O2 may help maintain a steadier steady-state VO2 during aerobic exercise."
Conclusion
From our study's findings, we can assume that Boost Oxygen's supplemental oxygen canister can cause improvements in VO2 kinetics and reduce oxygen deficit when administered just prior to aerobic steady- state exercise in untrained individuals. Furthermore, supplemental concentrated oxygen may help maintain a steadier steady- state VO2.
In other words, the study found that Boost Oxygen can increase oxygen levels in the body. It also found that Boost Oxygen can help maintain higher oxygen levels in the body during aerobic exercise.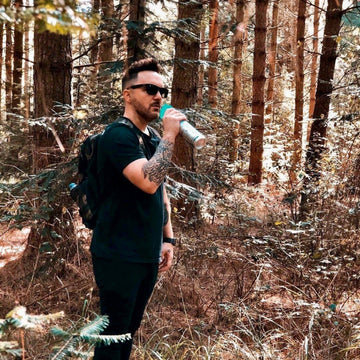 Boost Oxygen Benefits
As a natural solution, Boost provides the following benefits for its users:
Improved energy levels: Increased oxygen intake helps to enhance energy production in the body, allowing users to sustain more prolonged and intense physical activity.
Faster recovery: Supplemental Oxygen assists in reducing muscle soreness and fatigue after strenuous workouts or sports activities. This leads to a quicker recovery process and less downtime between training sessions.
Better mental clarity: Oxygen plays a vital role in maintaining brain function. Boost can help improve concentration, focus, and overall cognitive performance.